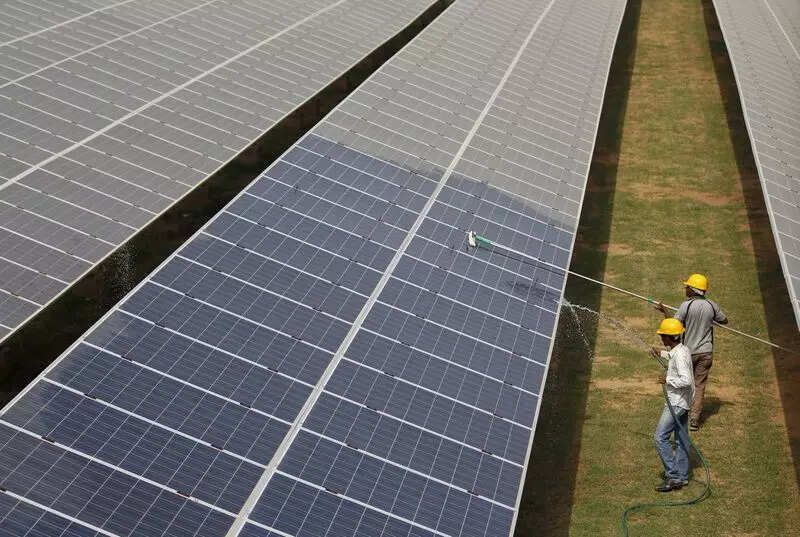 Thai GPSC shares jump after $453 million investment in India solar firm, Energy News, ET EnergyWorld
BANGKOK: Thai power company Global Renewable Synergy Company Pcl (GPSC) saw shares jump over 4% on Wednesday after buying 41.6% of India's Avaada Energy for 14.8 billion baht ($ 453.29 million) ) had announced.
Investing in renewable energy drove GPSC stock up 4.36% in morning trading, while the benchmark index fell 0.4% around 0500 GMT.
According to GPSC, the move increases its renewable energy capacity to 2,145 megawatts (MW), or 32% of the total capacity of 6,613 MW. GPSC, a unit of the state energy giant PTT Pcl, regards India as a priority country for the expansion of renewable energies.
"Investing in this platform is in line with the company's growth strategy in renewable energy," said Worawat Pitayasiri, CEO of GPSC, in a statement.
Avaada has a solar power capacity of 1,392 MW with an additional 2,352 MW under construction that will go into commercial operation by 2022.
"This is a positive surprise," said Suwat Sinsadok, an analyst at Finansia Syrus Securities, adding that the acquisition cost was reasonable.
The deal comes days after another PTT entity, PTT Global Chemical Pcl, announced the acquisition of German coating resin maker Allnex, valued at $ 4.75 billion.
($ 1 = 32,6500 Baht)