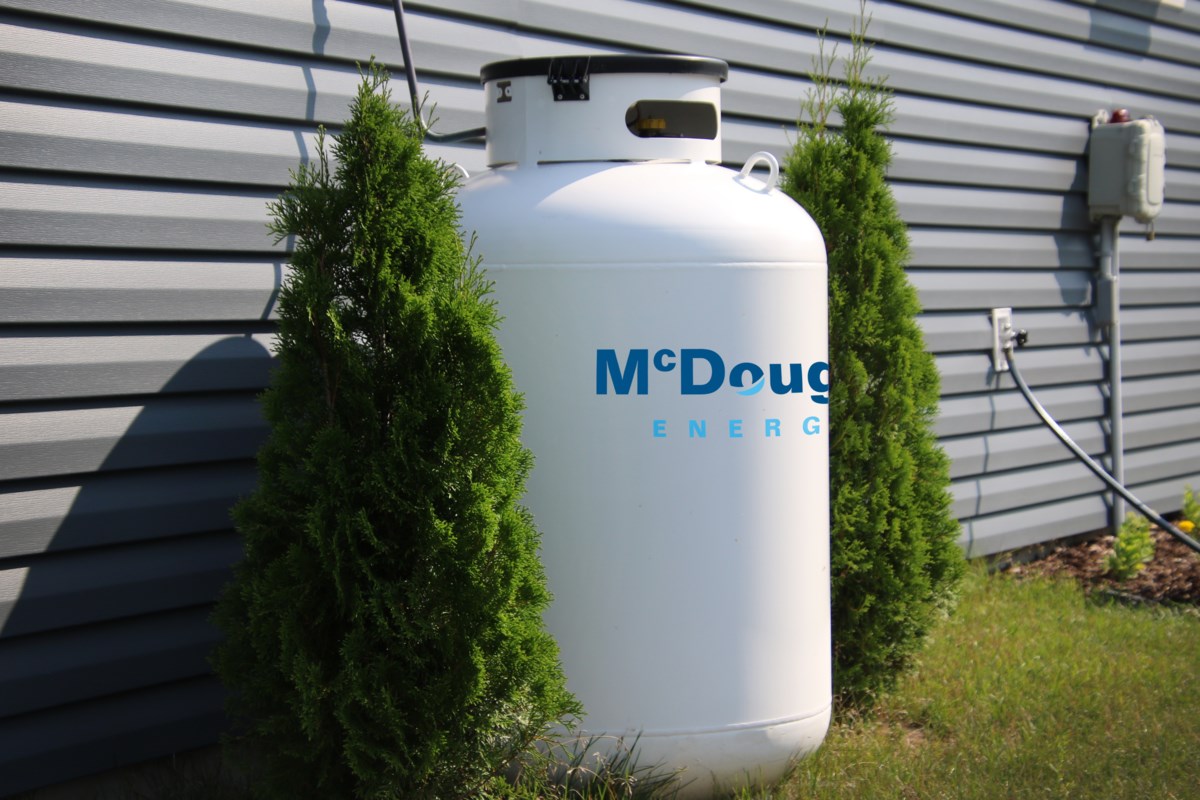 Switching to propane as the main heating source is easy and affordable
With awareness of climate change at an all-time high, the use of alternative energy sources is a common theme among both residential and commercial property owners. One of the most important considerations for any home, camp, cottage, or business owner is switching to propane as the primary heating source. According to experts, there are a number of good reasons for switching to propane.
"Propane is the natural and economical choice for exceptional heating and comfort solutions," said Steve McLeod, director of home heat sales at McDougall Energy. "It can also cut your electricity bills by providing power to other devices in your home, camp or cottage."
As a leading provider of propane conversion solutions, McDougall Energy offers an automatic fuel delivery option backed by a no run out guarantee * and easy payment budget plans in a variety of areas including Sault Ste. Marie, Sudbury, Manitoulin Island, North Bay, Owen Sound, Brantford and vicinity and Kingston and vicinity.
"These plans are designed to cater to customers considering moving to propane when it comes to supply," said Darin Evoy, director of service at McDougall Energy. "The goal is to maximize propane consumption in homes and businesses, which will help reduce electricity needs and put a strain on the province's supply.
Switching to propane from a primary heat source such as oil or electricity requires a new stove and propane tank installation. Once completed, the benefits begin immediately. For starters, propane is a highly efficient heating fuel that is cheaper than electricity and heating oil. Propane not only ensures efficient house heating, but can also be used for appliances such as kitchen stoves, kettles, tumble dryers, fireplaces, ovens, grills, etc. Similar to natural gas; Propane is a non-toxic, clean-burning fuel with low carbon emissions.
"A reputable HVAC company should be able to help you with your remodel," said Evoy. "At McDougall Energy, for example, we have dedicated area managers and local teams who support customers in each region. We can meet with any propane conversion customer to discuss the benefits, costs, and details of the conversion. "Also, connect them to a knowledgeable, certified HVAC company if equipment installation is required.
One of the biggest advantages of moving to McDougall, according to McLeod, is the convenience the company offers my account Online customer portal. This customer service platform enables customers to manage and optimize their fuel investments by providing 24/7 access to delivery, pricing and billing information. Customers always have an overview of their fuel consumption and costs. If you have any questions, the local area managers and account managers are always available to assist customers with advice and action.
For more information on propane heating and cooling systems, visit McDougall Energy online at www.mcdougallenergy.com.
*The General Terms and Conditions. Visit www.mcdougallenergy.com/home for more information.