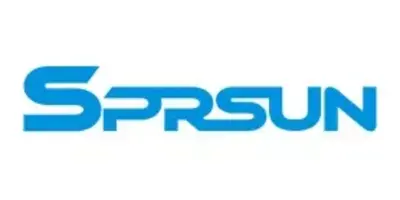 SPRSUN's Partnership with CAREL Controller Improves The Energy Use Efficiency of Heat Pumps
China – SPRSUN is one of the leading brands in China's heat pump industry. They have been around for decades and continue to work hard to ensure customer satisfaction. They have been working with CAREL, a leading electronics company in China, for years to improve their offerings to customers. Through the partnership between the two electronics giants, SPRSUN now offers DC Inverter heat pumps that use the CAREL controller to ensure intelligent control, five-star quality and customer satisfaction.
The partnership gives SPRSUN and its products an edge as the DC Inverter heat pumps with CAREL control offer better technology and an improved chance of customer satisfaction. Customers who purchase any of the products offered by the company can rest assured that every aspect, from the design to the components, has been carefully selected to offer the best benefits and experience.
Referring to the partnership with CAREL, which has helped shape the future of the brand's heat pumps, SPRSUN's spokesperson noted that the Italian-owned company's mission is to develop control solutions for air conditioning, humidification, and lead refrigeration markets. The control solutions offered by the company, coupled with SPRSUN's proprietary heat pump technology, enable customers to achieve the best performance in energy savings while reducing their energy bills.
The spokesman added that its DC Inverter heat pumps leverage the leading technology and IoT solutions provided through the partnership to offer customers the best services based on data collection and analysis used to improve product performance .
Luciano Marzaro, General Manager of Electronics (Suzhou) at CAREL, describes the partnership as follows: "We have collaborated with SPRSUN to produce heat pumps with full DC Inverter technology. We are aware that these products represent an important step forward in the energy saving race. Our complete package of solutions from CAREL, including inverters, electronic suspension valves, sensors, controllers, etc., combined with the expertise of the SPRSUN team, has proved important to meet consumer needs. The unit resulting from our cooperation has been certified by the TÜV Institute with an energy saving performance of A+++."
Customers who choose SPRSUN DC Inverter heat pumps can expect nothing less than the best performance available on the market at the right price. The company invites its customers to explore the wide range of products it offers, as well as the many benefits that come with it, by visiting their website or by contacting them at [email protected]
media contact
Company Name
SPRSUN
contact name
Jason Yao
phone
0086-20-82181867
address
No.15 Tangxi Road, Yinsha Industrial Park, Xintang, Zengcheng District
city
Canton
Status
Guangdong
Postal code
511338
country
China
website
https://www.sprsunheatpump.com/