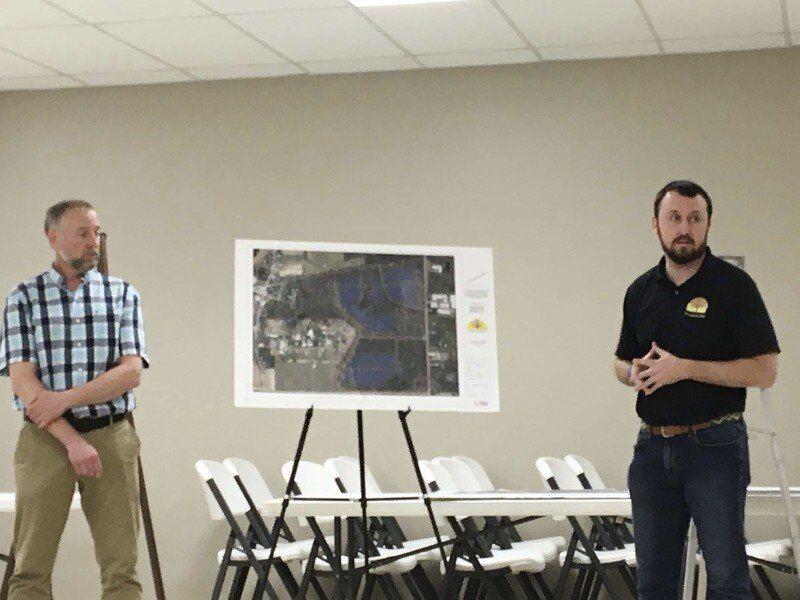 Solar farms sought for industrial-zoned site in Newfane | Local News
NEWFANE – Three 5 megawatt solar farms looking out for Nouryon Chemicals industrial estates on Lockport Olcott Road were up for discussion at the city planning authority meeting Monday night.
Bill Clark, chairman of the planning authority, reminded everyone of the meeting that the advantages and disadvantages of solar energy were not up for discussion.
"We have a solar ordinance in town that says solar power needs to be done this way and in these places," he said. "We are here to look at this and they propose one on this site and I want to limit the discussion to what is going on on this site."
The Newfane City Solar Bill was drafted in February banning the construction of solar energy sites on "prime farmland" and on land north of the old driveway of the New York Central Railroad, which ran east to west from Barker to Burt.
The solar parks are proposed by Omni Navitas, a Boston-based solar company, and Peter McAuliffe, its director of development, has requested a special waiver that is required for the project to proceed.
"We are proposing three – 5 megawatt sites – municipal solar projects on a property that is designated as an industrial area," he said. "In all of these projects, we try to keep the extent of the disruption as low as possible. The panels themselves are just driven posts into the ground. Fairly minimal disruption. There is an access road that may require minor grading, but there is minimal disruption to the property. "
Nicole Hiller of Hiller Farms, whose land is adjacent to the property, questioned the claim of having no impact on her agricultural land.
"We have a farm north of the property," she said. "It will be affected. The deer on this property are sizeable. Where do these deer go to bed? They will come to Hiller and eat whatever we put in the ground. "
Hiller noted that if her harvest fails, her tenant cannot pay her rent and that she and her family will be affected as a result. Her testimony was concluded with applause from the audience of 15 people without a board.
Hiller was another neighbor, Dave Lange, who was worried about water drainage.
"I just think as a community we all know if I should throw a liter of oil in any stream … it can't be undone," said Lange. "This is an important decision related to this water shed."
Wendel Engineering's Andrew Reilly said the first step for the planning board was to explain whether the project would receive a negative or positive State Environmental Quality Review (SEQR) statement regarding the environmental impact of the project. Reilly said if the planning authority voted that the project would not have a significant impact on the environment, the next decision would be whether Omni Navitas would get a special waiver.
"We have to make several decisions. The first decision we have to make is SEQR what is the environment. We have to make that decision first. We make this decision for all of the other agencies, so we've received comments from them, "said Reilly. "Tonight we are going to be talking about some of the information that was gathered in order to make this SEQR decision."
Clark concluded the meeting by stating that while much information had been provided by the public and the applicant, more was still needed.
"We'll continue this in a month," he said. "I would say now, if we have no other information or requirements, we will meet on the third Monday in June. Then we can either continue this discussion and see what other information comes in, or if we are still waiting for information we may have to wait until July. "
Omni Navitas has also proposed another solar location along Transit Road.
"This is a rural home," said McAuliffe. "The overall project we are proposing is almost the same (as the Nouryon site). Five megawatts in size, with the panels enclosed by a fence and then routed to the proposed grid connection point on Transit Road."