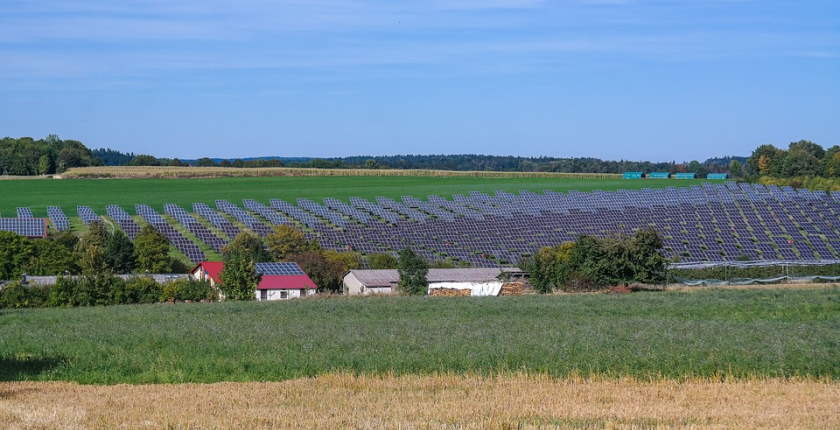 Serbia to allocate subsidies for using solar energy in agriculture
As part of a project for competitive agriculture, the Ministry of Agriculture has announced a public call for subsidies ranging from a minimum of EUR 10,000 to a maximum of EUR 25,000 for individuals, while small and medium-sized businesses can receive between EUR 12,500 and EUR 200,000.
The first public call will distribute EUR 6 million and two more will be published by the end of the year. The ministry announced that this is a total of EUR 20 million that will be made available this year.
Two more public calls will be launched by the end of the year
Subsidies are given according to the 50-40-10 system, that is, the grant is up to 50% of the value of the investment, 40% is loans from commercial banks, and 10% is the participation of individuals or legal entities.
The first call will support the production of fruits, grapes, vegetables and flowers. Applications can be submitted by June 4th according to a public invitation.
Subsidies are given for the purchase and installation of new equipment for the use of renewable energy sources and for improving energy efficiency (use of solar energy). Procurement of new equipment to digitize and / or automate production systems, including procurement of suitable software and associated hardware, as well as procurement and installation of new GPS navigation systems on tractors and to improve the competitiveness of the primary production of fruits, vegetables, grapes and flowers.
Women, young farmers and people working in poor communities are among the potential beneficiaries who have priority
Women, young farmers, and those working in underdeveloped or poor communities are among the potential beneficiaries who have priority. Growers with commercial potential but insufficient capacity to compete for financial measures to support agricultural development such as IPARD will also receive an advantage, the ministry said.
The Department and the World Bank will implement the competitive $ 38 million agricultural project over the next three years.
Eligible are individuals, entrepreneurs, companies and agricultural cooperatives registered on the Register of Agricultural Holdings.

Post Views:
1