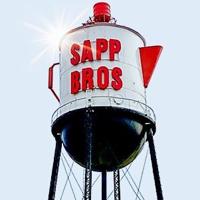 Sapp Bros. acquires Atlantic-based propane provider | News
(KMAland) – Sapp Bros., Inc announced that it has acquired Atlantic-based propane servicer Pelgas.
Company officials announced the deal on Wednesday, which officially closed on December 30.
"Sapp Bros. is excited to be a part of this community and to welcome the people of Pelgas to our team! At the core of our propane mission is great customer service by delivering propane safely, efficiently and thoughtfully to your homes, businesses and farms." To continue business as we have done for the last 5 decades to keep our customers happy and hopefully attract new customers in this field for many years to come. "
"We are excited to be part of such a respected member of the energy industry," said Todd Pellett, owner of Pelgas. "I am confident that this change will enhance the customer experience while maintaining the family-inspired service that Pelgas customers have come to expect and appreciate."
Sapp Bros., Inc says it will honor all existing Pelgas contracts and service will continue with as little disruption as possible. For more information, customers can call (712) 243-9595 or (402) 895-2202.
Thank you for reading kmaland.com
At KMA we try to be accurate in our reporting. If you spot a typo or error in a story, please contact us by email at [email protected]