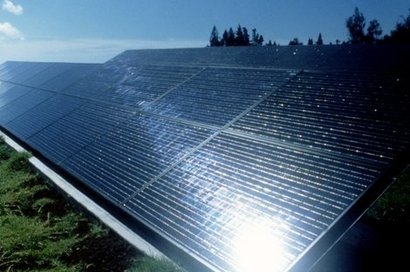 PV – Exus Management Partners completes and connects Portuguese solar plant
The system is the fifth commercial solar PV system to be successfully developed, built and operated by Exus in the past four years, adding a total of 90 MWp to the 200 MW greenfield portfolio. Throughout the development and planning of the asset management phase, Exus has kept its focus on future energy efficiency to ensure the project maximizes its power output.
The Fonte Figueira solar power plant in southern Portugal – one of the regions with the highest solar radiation in Europe – will have an installed capacity of 7.7 MWp.
As Portugal aims to secure between 8.1 and 9.9 GW of solar capacity by 2030, the country is supporting this goal by conducting two annual solar auctions to add 1 GW of capacity per year to the grid, resulting in projected annual growth of 8 percent leads.
In line with the original agreement, Exus stayed on schedule despite the Portuguese government's unexpected change in policy regarding new connectivity requirements. The project is one of the first in Portugal to address and adapt to the new regulations.
"Connecting another solar PV plant is a significant step to bring 200MW of renewable energy to the Portuguese grid," said Carlos Tello Garcia, co-founder and COO of Exus Management Partners. "Despite the challenges posed by the recent regulatory changes in grid connections, we were able to find solutions to advise our project partners on an appropriate strategy that allows to keep the project schedules on track and on budget. By developing a subsidy-free pipeline at a time of significant growth in solar energy in the Portuguese market, we have the opportunity to demonstrate how to design and build with the lowest LCoE. We look forward to building future partnerships and adding the remaining projects to the pipeline when the time comes."
With a strong start to the new year, Exus continues to showcase its full range of technical, financial and strategic services as we transition to net zero.
For more information:
Exus management partner