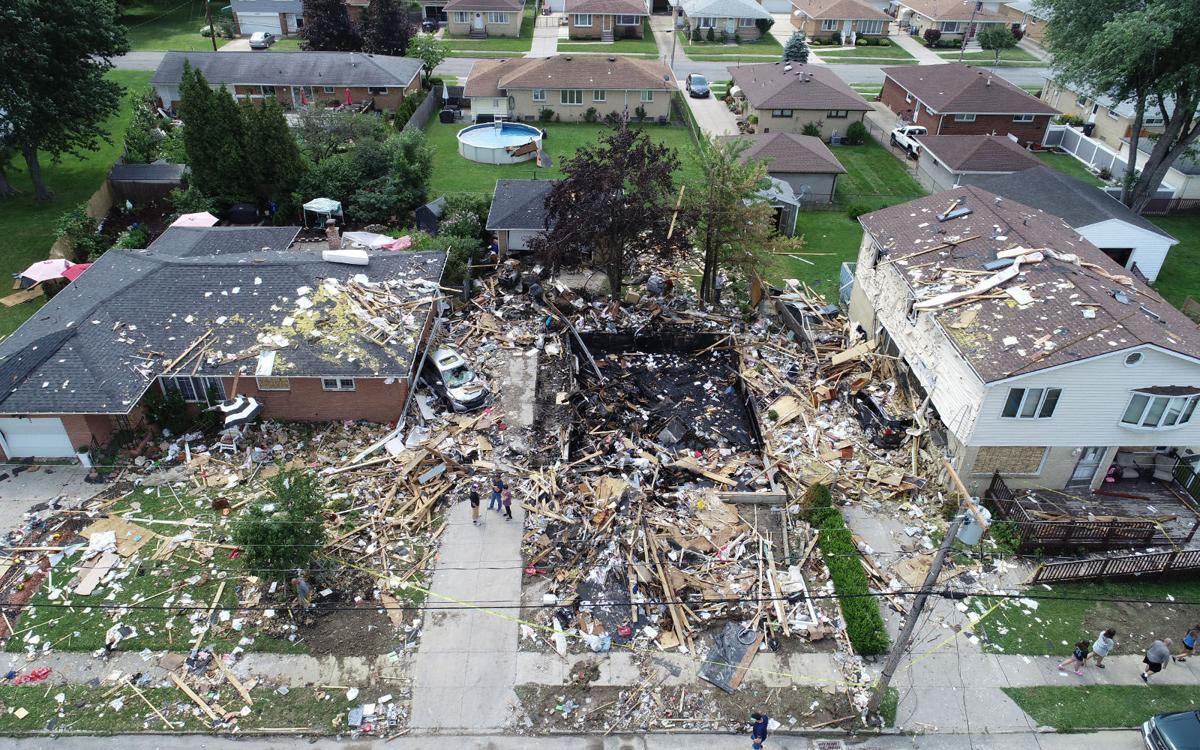 Natural gas was source of fatal Lackawanna house explosion, probe confirms | Crime News
An aerial view of what was left after an explosion razed a house on Bedford Avenue in Lackawanna, killing a 92-year-old resident on Wednesday, July 21, 2021.
Derek Gee / Buffalo News


The explosion that razed a house in Lackawanna on July 20, killing residents and seriously damaging two neighboring houses, was triggered by a natural gas leak.
But the ignition source for the gas remains undetermined and will likely never be known, said Charles D. Clark, public information officer for the city of Lackawanna, on Monday.
The Lackawanna Fire Department responded Tuesday morning to a report of an explosion in a house on Bedford Avenue.
"With the amount of rubble, it's very unlikely," said Clark.
A release from Lackawanna Town Hall on Monday said the Erie County Sheriff's office was investigating the circumstances behind the explosion that killed Irene Sanok, 92, and razed her home at 91 Bedford Ave.
The gas leak was in the basement of Sanok's house, the investigation showed. The basement contained an oven and water heater, Clark said.
The spot on Bedford Avenue in Lackawanna where an explosion razed a house on Tuesday morning, killing 92-year-old Irene Sanok.
Derek Gee
"The only thing left is the foundation in the basement," said Clark. "There could be a small entrance staircase."
Two other families living nearby had to leave their homes because of the damage.
Mayor Annette Iafallo said a civil engineer's assessment of the house at 87 Bedford Avenue concluded it must be demolished. An emergency demolition order was issued.
A car in the driveway between 87 and 91 Bedford was blown into the former home and caused much of the damage there, Clark said.