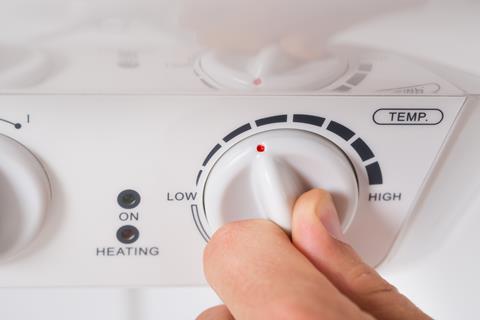 Ministers accused of 'Soviet-style' planning to replace gas boilers | News
The government was charged with "Soviet-style production planning" after informing industry of plans to impose a legal requirement on boiler manufacturers to produce heat pumps to aid in net zero efforts.
Under the plans, boiler manufacturers would face penalties for failing to sell the required amount of heat pumps, which can cost more than £ 10,000 each.
According to the Energy and Utilities Alliance trade organization, the plans were communicated to the heat pump industry by the Department of Economy, Energy and Industrial Strategy (BEIS) last week and are slated to be part of the government's heating and buildings strategy, which is expected to be released in the next few weeks. The strategy aims to ensure that the government achieves its target of installing 600,000 heat pumps annually from 2028.
According to the Future Homes Standard proposed by the government, new houses will no longer have to rely on gas heating from 2025, so that they are "net zero ready" for the decarbonization of the electricity grid.
However, Mike Foster, executive director of the Energy and Utilities Alliance, said the proposals were "a crude attempt to manipulate the market."
He added, "I have heard this suggestion as a Soviet-style production plan where the supply of a product takes precedence over the generation of demand.
"If that happens, we will potentially get the heat pump equivalent of unwanted Lada cars that consumers don't want and won't buy."
It has also been reported that the government could oblige homeowners to replace gas boilers with newer and more expensive green heating systems in order to sell their homes.
Bloomberg and the Daily Mail have reported that owner-occupiers looking to sell their homes or undertake significant renovations must ensure that their heating systems meet stricter new environmental standards.
The government has already announced that gas boilers will be banned from new buildings from 2025. Today's Daily Mail said ministers are discussing a 2035 deadline after which the installation of all conventional gas boilers will be banned.