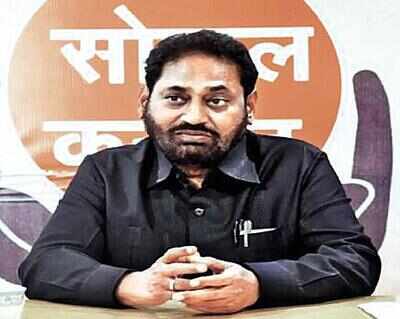 In 5 years, Maharashtra to go green with 17,385MW solar energy | Mumbai News
Nitin rough
Mumbai: The state will now only concentrate on renewable energies and should generate 17,385 MW from solar projects in five years, said Energy Minister Nitin Raut.
His department has recently announced that there will be no new heat generation facilities in Maharashtra.
Maharashtra is estimated to have 25,000 MW of capacity from solar projects, but the energy department has set the new Renewable Energy Policy (REP) to produce 17,385 MW over the next five years, Raut said.
The REP will also attract investment of Rs 75,000 in the energy sector and other related industries.
In addition, the Maharashtra Electricity Regulatory Commission has set a target for the state to meet 25% of its needs from renewable sources over the next five years. As a result, the government has decided to only promote renewable energy, an official said.
"Solar power will be much cheaper than thermal power, which will benefit industry and agriculture (for daily generation for farmers) across the state," said Raut. By 2030, 30% of the electricity is to be generated only by solar energy.
In a statement from the energy department, it says: "The new REP aims to provide agricultural pumps with electricity during the day at lower prices. A total of 5 lakh solar farm pumps will be installed in the state over the next five years. Around 10,000 households in remote areas will receive solar energy. "
Sources said that currently during the pandemic, electricity needs are down 33% and several thermal units have been idle. "In fact, there is currently a huge gap between supply and demand," said one official. For example, MSEDCL has signed power purchase agreements for 35,000 MW of electricity for the state, but is only buying 14,500 MW due to low demand during the pandemic.
FacebookTwitterLinkedinE-mail