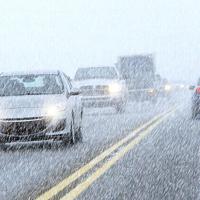 Illinois EMA urges winter prep for car and home | Granite City News
If your car gets stuck in the snow or your home has a power outage, do you have everything you need to stay safe?
November is a great time to reflect on how well prepared you and your family are for winter, said Rebecca Clark, communications manager for the Illinois Department of Emergency Management, told the Illinois Radio Network.
"Not being prepared for winter weather is not only uncomfortable, but can be dangerous," said Clark.
The Illinois Department of Emergency Management recommends that people put together two emergency kits – one for their home and one for their car.
Clark recommends putting the kits together one by one.
"When you're in the supermarket, maybe get some canned food and batteries. Put together what you need piece by piece. Get an ice scraper for your car, a cell phone charger, some trail mix or nuts, "said Clark.
The State Farm Insurance Co. found that nearly a million motorists are stranded in their cars for an hour or more every year. A shovel and some sand or cat litter can help you free yourself from a snow bank or ditch. Sleeping bags or blankets, flashlights, water, and something to eat can keep you from getting really cold while waiting for help.
Drive more slowly and more carefully in the winter months, said the emergency management department.
"Whether it's rain, ice or snow, we have to adapt our driving behavior in winter," said Clark.
Braking and stopping takes ten times longer on an icy road.
Have your oven serviced at your home. Buy a pack of 12 filters and change the filter every month. If power goes out in an ice storm, you'll have flashlights, phone chargers, plenty of blankets, and non-perishable groceries.
Be aware of the risk of hypothermia. Babies who sleep in rooms that are too cold can develop hypothermia, a serious condition in which the body loses heat faster than it can produce heat. Hypothermia is also a risk for hunters, hikers, anyone who works outdoors for long periods of time, and children who get wet and cold.
The hypothermia occurs gradually and sometimes causes disorientation or mental confusion that prevents the person from getting help. Learn CPR (cardiopulmonary resuscitation). In severe hypothermia, CPR can often resuscitate an unconscious victim who appears to be dead.