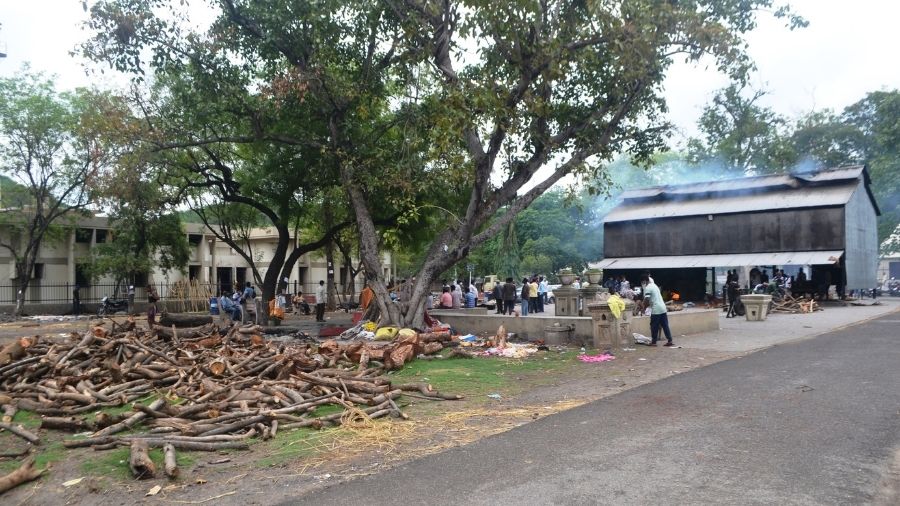 Gas-operated furnace at steel city cremation ground
LPG systems don't break down easily, says the Parvati Ghat administrative officer
The management committee of the Parvati Ghat in Jugsalai will soon install an additional gas oven to burn corpses.
A representative from an Ahmedabad-based agency specializing in the manufacture of gas stoves visited Parvati Ghat on Tuesday for an on-site inspection.
There are two electric ovens in the crematorium, but one is currently out of order due to some technical issues.
The Secretary General of the Ghat Management Committee, Dipendra Bhatt, also confirmed this.
"The electric ovens available to us often fail for some technical reason. One of the ovens has already failed, which puts additional strain on a functioning oven. Gas stoves fail very occasionally, "he said.
In addition, the electric furnaces must be started earlier in order to generate the necessary heat to burn bodies. This consumes electricity.
According to him, the Ahmedabad agency will submit their offer and they would then place an order for the furnace. "A gas stove is the order of the day. Once the new unit is installed, we no longer have to rely on electric ovens, "added Bhatt.
The funds for the gas stove are provided by well-wishers.
Aside from the two electric ovens, the bodies are cremated using traditional methods, using logs on two separate platforms under a tin shed.
The ghat management committee sighed in relief when the number of bodies coming for cremation every day fell. "There are now about 10-12 corpses for the last rites. It is a great relief for us as almost 50 bodies used to be cremated in the ghat, "said Bhatt.
Wood is no longer a problem as social organizations have stepped in with the necessary support.