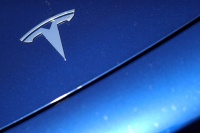 Failing Heat Pumps Leave Tesla (TSLA) Owners Freezing
Get on Wall Street with StreetInsider Premium. Request your 1-week free trial here.
Recently, several Tesla (NASDAQ: TSLA) owners have reported that their heat pumps appear to have stopped working entirely during cold weather. Transport Canada, the agency responsible for evaluating vehicle recalls, has reported "nine consumer complaints to date regarding cold weather performance of the heating, ventilation, and air conditioning (HVAC) systems on both the Tesla Model 3 and Model Y vehicles." receive . The department has launched an investigation "to further evaluate the details of the complaints and gain a better understanding of HVAC operations in cold climates."
One user, Tyler Selvig, wrote on Twitter: "Our Model Y could have killed my family today when the heater stopped working in -40C. Called service and reset and automatic have not been fixed. hour away from any service. Luckily we had family in an ICE vehicle that I could quickly get my 2 children under 3 years old into."
Another Tesla owner already had their heat pump sensors replaced as a possible solution to the problem. Mark Kroeker tweeted: "Some buyers have regrets. Last February, our Model Y in the SC had no heat for a month. New super manifold and thought it was fixed. New sensors last week and now this. -30C in #Saskatchewan and a very cold 1 hour drive later we just about made it through the supercharger."
Aside from the danger of people freezing to death trying to get anywhere, the department has addressed another massive hazard associated with a malfunctioning HVAC system: windshield fogging and defrosting.
Transport Canada has previously warned Tesla about the investigation, saying "communication will continue." Canada's Motor Vehicle Safety Act requires companies to "notify Transport Canada and all current owners if they become aware of a defect that could affect the safety of any person." The EV maker has not notified the Canadian Transportation Department of the "known firmware issue" it disclosed to a customer on December 29.
By Michael Elkins | [email protected]