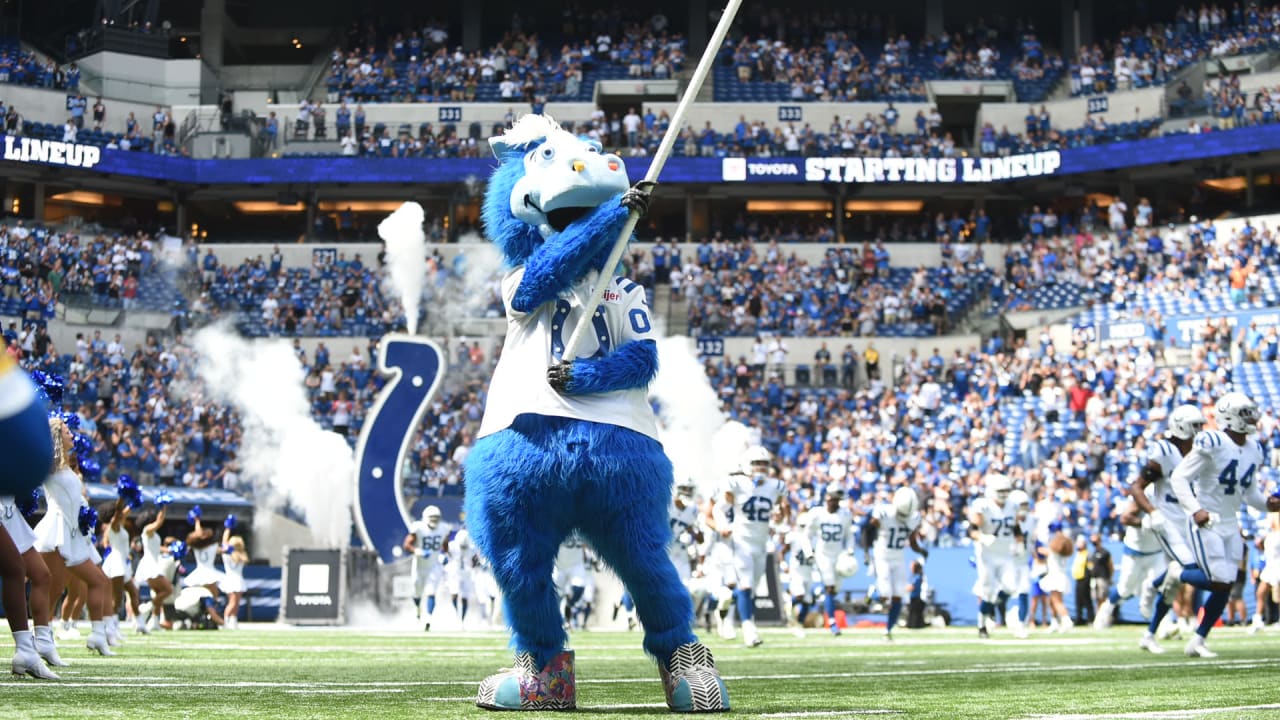 Colts Feed Off Lucas Oil Stadium Crowd Energy In Win Over Carolina Panthers
INDIANAPOLIS – The Colts had just returned to tie the Carolina Panthers at Lucas Oil Stadium on Sunday in the middle of the fourth quarter. The panthers stared at a third and two. Then:
False start (on guard Mike Horton).
False start (with Tackle Martez Ivey)
False start (on "everyone but the center" as judged by Referee John Hussey).
Cut to the sideline of the Colts and there was linebacker Darius Leonard, who fed the energy of the stadium, danced like a "maniac" and encouraged the crowd to get even louder.
It was a moment that felt a bit normal – the home crowd rattled an opponent and the players got juiced up.
"Well, at first it doesn't take much to get Darius to dance," laughed linebacker Zaire Franklin.
But after the bizarre, often unsettling atmosphere surrounding the 2020 season changed by the pandemic, it just felt good for the Colts to have so many fans back at Lucas Oil Stadium – and let them influence the game.
"It was just great, especially after the year we had last year, to have fans, to feel that energy in the home crowd and to see how it reaches the other team, it was definitely something to feed on "said Franklin. "It was just, you could say, it was going to be a fun year."
Rookie wide receiver Mike Strachan, who had three catches for 57 yards, was also impressed with the energy at Lucas Oil Stadium on Sunday. The last home game that Strachan played – in November 2019 at Division II Charleston (WV) – was attended by 2,567 fans.
"We don't get the crazy viewers (in college) but I love our viewers. We came out and they were so excited for us and we played hard for them," said Strachan. "… It is not possible without our fans. It is they who bring the fire in us. We give it back to them."
And the crowd's energy for the Panthers game was one of the first things coach Frank Reich noticed after the game. And it only promises four weeks from Sunday when the Colts open the regular season against the Seattle Seahawks at Lucas Oil Stadium.
"It was fun to get into the second half of the game, a very entertaining game where they cause illegal offense proceedings because of the noise in a preseason game. That heats us up," said Reich. "Our boys notice the stuff. Our boys got the juice. You could see our boys on the sidelines, how they live it out with the fans. Such a nice job, great to be out there again."