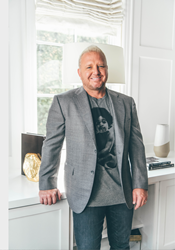 City of Harrison becomes Solar Power Leader by Adding Solar to Municipal Buildings
"Our presence continues to grow across the state as more Michigan residents use renewable energy," said Jayson Waller, CEO of POWERHOME SOLAR.
HARRISON, Michigan (PRWEB)
June 07, 2021
Solar power systems will be installed on five community buildings across the city of Harrison. This pioneering initiative aims to save the city nearly $ 162,000 in energy bills each year for 30 years and position this central Michigan city as a leader in renewable energy. The 1,884 solar panels (659.4 KW) will be installed in the town hall, in the fire brigade, in the water tower, in the pump house and in the sewage treatment plant. These locations were chosen because these are the Harrison City buildings that are the largest consumers of electricity.
POWERHOME SOLAR was selected to provide and install the solar modules in a multi-phase project that began earlier this year and is expected to be completed in the coming months. In total, the panels will generate almost 800,000 kWh of energy annually and offset around 97 percent of the electricity costs of the systems.
Tracey Connelly, City Manager & Clerk for the City of Harrison, said her community prides itself on forward thinking and is determined to use taxpayers money wisely.
"The City of Harrison spends over $ 130,000 annually on budget in these locations alone," said Connelly. "Solar energy is one of the most popular renewable energy sources. The monetary savings as well as the environmental benefits of solar energy are the reason why the City of Harrison decided to switch to this clean energy generation. "
POWERHOME SOLAR has been operating in Michigan since 2017 and has installed more than 25,000 kilowatts of solar power in residential and commercial buildings across the state.
"Our presence continues to grow across the state as more Michigan residents use renewable energy," said Jayson Waller, CEO of POWERHOME SOLAR. "Michigan's electricity bills are among the highest in the country, and the financial and environmental benefits of adding solar power are undeniable. We hope Harrison will set an example for other communities looking to cut fixed costs and reduce fossil fuel consumption. "
About POWERHOME SOLAR

POWERHOME SOLAR is an energy efficiency company that offers high-quality American-made solar modules as part of a complete energy-saving package for private customers. The company was founded in Mooresville, NC in 2014 and today employs more than 1,900 people, including a commercial department. The company operates in 15 states and ranks 255 on the 2020 Inc. 5000 list of Fastest Growing Private Companies in America – the third time in four years that the company has made the top 300 on this prestigious list. For more information, visit http://www.powerhome.com or follow us on Facebook, Instagram, Twitter and LinkedIn.

Share articles on social media or via email: