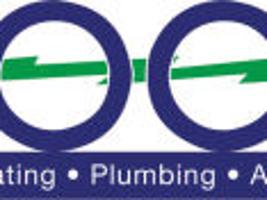 Bloom Electric Heating Plumbing Air Conditioning & Refrigeration | electric | health | Clearfield, PA
Exceptional HVAC, electrical and plumbing service since 1977.
Bloom Electric, Plumbing, Heating & Air Conditioning, Inc. has served local communities since 1977, and as you may know, not all service companies are created equal. At Bloom, we employ a team of informative people to ensure our customers are getting the best of what the industry has to offer. We offer a wide range of services in the HVAC, plumbing and electrical industries using a wide range of resources from our local suppliers down to the manufacturer level.
Bloom doesn't just offer our customers award-winning service. At Bloom, we pride ourselves on giving back to the communities we serve by supporting and donating to local events, charities, sports programs, schools and churches. We provide a stable and safe work environment for dozens of employees, to whom we offer extensive benefits. We take great pride in continuing to support and purchase products from other local businesses as our focus is on serving local businesses. Since our inception, we have maintained a tradition of excellence and have always been responsive to the ever-changing needs and interests of the communities we serve.