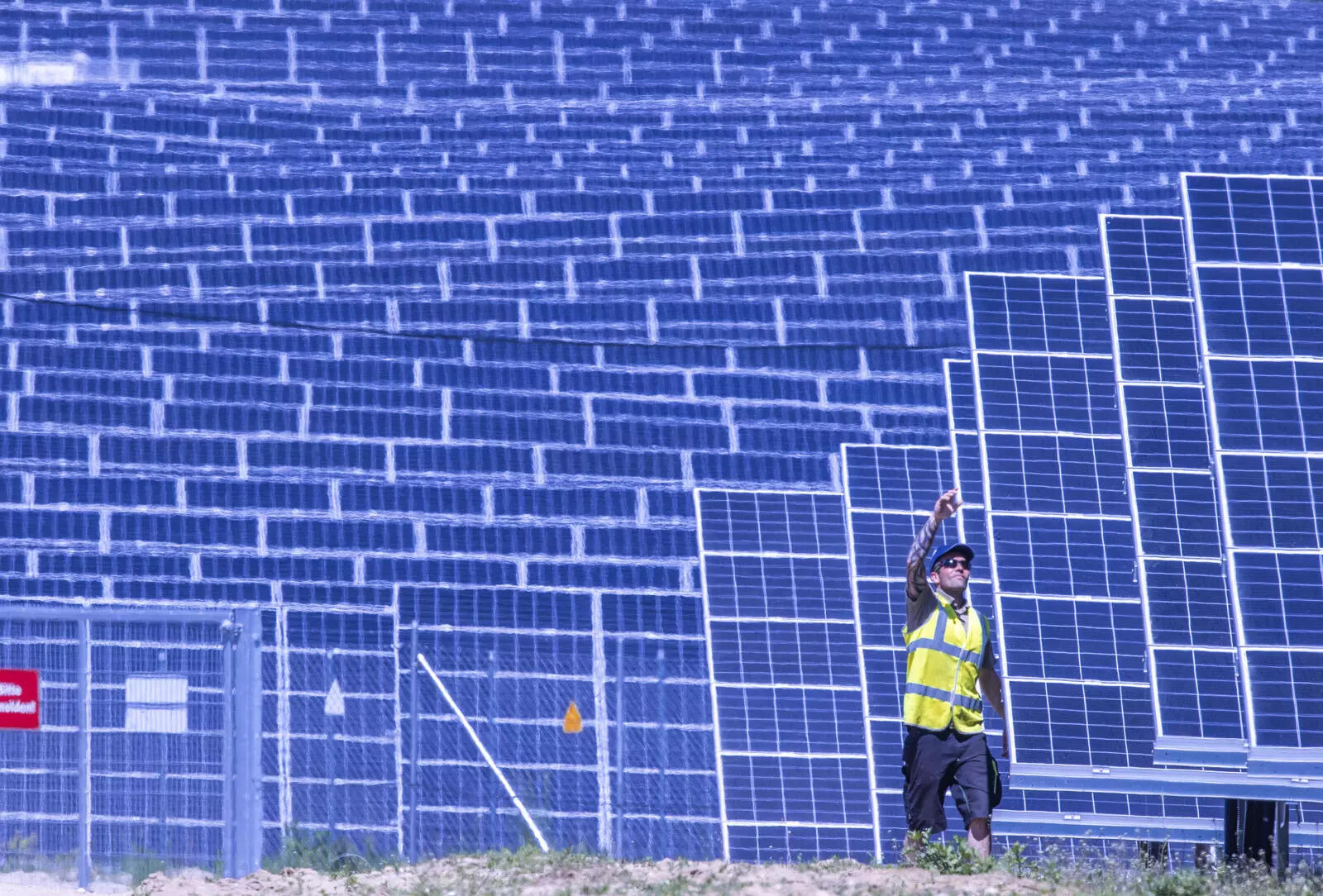 A perspective on solar waste, Energy News, ET EnergyWorld
New Delhi: With the rapid increase in Indian solar energy capacities, a significant amount of photovoltaic (PV) waste is already being generated, which industry analysts say will increase over the coming decades.
A preliminary analysis by the Council on Energy, Environment and Water (CEEW) estimated 1,359 tons of waste from the current solar capacity of 40 gigawatts (GW) by the end of the 2020-21 financial year.
"Interestingly, this corresponds to a 'regular damage scenario' in which waste is generated from the prescribed old damage. The total capacity would be shut down in 2046 and the cumulative amount of waste would be around 2.6 million tons, "Akanksha Tyagi, research analyst at CEEW, told ETEnergyWorld.
Solar modules have a useful life of 25 years and with rapid technological improvements, many modules are likely to be replaced before the end of their life, ultimately making the problem worse.
The installed solar power in India is still young, however, as of January 31, 2021 the total installed capacity of solar power was 38,794 MW.
Sangeetha Suresh, Senior Manager – Consulting, Bridge to India, said the annual volume of PV waste in India is expected to grow to 200,000 tons by 2030 and around 1.8 million tons by 2050.
"While significant amounts of waste will not accumulate until 2025, it is imperative to plan ahead to ensure safe and economically viable disposal," she added.
The Renewable Energy Ministry is developing a safe disposal guideline for solar modules.
According to industry experts, there has been no monumental solar waste disposal effort in India. The Ministry of New and Renewable Energy and the Ministry of Environment, Forests and Climate Change have taken preliminary steps, but an effective policy framework based on European standards has yet to be developed.
"So far, very little has been done without clear recycling guidelines and environmental standards. PV waste is not even covered by the current Hazardous Waste or Solid Waste Disposal Regulation … Without such a directive, there are no specialized processing facilities for the treatment of PV waste, "said Suresh.
The Ministry of New and Renewable Energies has started to develop a guideline specifically for the safe disposal of solar modules, on which the Ministry of the Environment, Forests and Climate Change is advising. It will later be opened for discussion with stakeholders to incorporate best practice and research input from global experts.
A PV module consists of glass, metal, silicon and polymer parts. Glass and aluminum together make up about 80 percent of the total weight and are harmless. However, other materials, including polymers, metals, metallic compounds, and alloys, are potentially hazardous.
According to a report from Bridge to India, recycling PV modules is still not economical. The total estimated cost, including transportation, can vary from $ 400 to $ 600 per tonne – well in excess of the value of the material being recovered.
It added that the waste is usually sent to laminated glass and metals recyclers who reclaim 70-80 percent of the material by weight. Advanced recycling technologies can potentially increase this up to 92 percent.
Experts wonder if there are enough incentives to encourage renewable energy companies to recycle as the cost is prohibitive, especially given the commercial pressures the sector is facing.
"The recycling and disposal of solar panels can become a bigger problem … There will certainly be a time when millions of obsolete solar panels will be ready for disposal and recycling after their 25-year useful life," said Pinaki Bhattachaya, chief executive officer and Managing Director, Amp Energy India.
The government must plan and implement a robust recycling policy specifically for solar modules.
Since the amount of e-waste from solar panels is very small compared to other e-waste sources, it has not become a mainstream problem, according to Rashmi Shringi, Vice President of Operations and Maintenance at Amplus Solar.
"By 2040 the plants will reach the end of their life cycle after 2010 and before that the e-waste is expected to be on the order of a few hundred kilotons by 2030, and only after 2040 will the amount of waste on the gigawatt scale become an issue," added Shringi.
According to a report by TERI and WRI, most of the central tender documents are responsible for the handling and disposal of PV waste according to the E-Waste (Management and Handling) Rules, 2016. These rules do not mention the waste from the solar modules. The 2016 regulations on hazardous and other waste (management and cross-border shipments) also do not contain any information on solar cells and modules.
According to industry experts, the main task of government is to put in place an appropriate regulatory framework to address this problem.
"Policy makers should establish a binding approach that outlines the responsible actors and annual targets for collection, recycling and recovery. Second, developers should use damaged or underperforming modules for a second lifetime. Third, the solar industry should invest in research to develop advanced recycling technologies with improved material recovery, "said Tyagi of CEEW.
She added that policy makers can introduce incentives based on the goals achieved by producers and sellers, such as green certifications.
Apart from that, specifying and promoting the use of sustainable module designs and materials as well as establishing the liability and responsibility of everyone involved for waste management and treatment are some other ways of reducing the problem of PV waste.